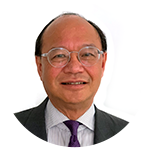 Thomas S.Y. Ho Ph.D. – Founder
Ph.D., Mathematics University of Pennsylvania
Professor of Finance New York University Stern School of Business




Path Breaking Innovations
• Developed prepayment-default models for residential mortgage loans with FHFA (formerly OFHEO) and analyzed FNMA and FHLMC balance sheets.
• Created the first coupled prepayment default model for residential mortgages (2007): accepted and used by the Federal Housing Finance Agency (FHFA).
• The first to introduce the arbitrage-free interest rate model (1986): The Ho-Lee model is a widely used approach for balance sheet valuation and risk management. The paper is ranked 17th of most cited papers in 20 years by Risk Magazine.
• Pioneered "Key Rate Durations" (1992): a standardized method of measuring interest rate risk.
Pioneered a methodology for fair value hedge accounting for complex structured bank products.




Business Accomplishments
• Founded and sold Global Advanced Technology (GAT) which had 200 global major institutional clients.
• Senior consultant to AIG Enterprise Risk Management overlooking interest rate risk for 300 companies.
• THC Risk OfficerTM , an Asset-Liability Management model widely used: named one of the two ALM vendors of the 21st century Bank Asset/Liability Management A.S. Pratt, April 2014.




Regulatory Technology and Financial Technology Accomplishments
• Designated by the Office of Thrift Supervisions (OTS) to develop interest rate risk reports for over 800 banks.
• Sole provider of Net Portfolio Value risk reports to all OTS regulated banks and onsite examiners analytical system for OTS/OCC.
• Nominated to the US Financial-Economic Round Table.




Other Accomplishments
• Elected section committed member of the Financial Engineering Award.
• Named one of the most prolific authors in finance based on a study by Cooley and Heck, journal of Finance(2003).
• Interviewed and featured in Bloomberg magazine article.
Gerd Stabbert

Former Managing Director of MetLife's Investment Department.
Managed $50 billion fixed income portfolio.
PH.D. from New York University.
Sue Kranjc

Licensed inactive CPA
bank Board Director, former bank CFO
Oversaw $600m fixed income portfolio.
BLESSING MUDAVANHU PH.D. Group CEO of CBZ

Group CEO of CBZ Holdings, a financial services conglomerate (company) in Zimbabwe.

A Fulbright scholar, mathematician,corporate executive, academic,businessman and entrepreneur, who is the founder and president of Dura Capital Limited, a company that he founded in 2006, at the age of 35 years.
Joel Banes
CEO of BCG

Over a quarter century of experience in sales, trading, and management of fixed income securities.

Specializing in the SBA 7(a) market.
Joe Jennings CFA CEO of Jordan River Advisors

Over 30 years of knowledge and experience advising Institutional Investors, with the purpose of providing Risk Management Services to Farmers and Agribusiness.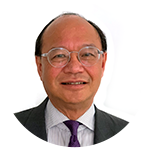 Thomas S.Y. Ho, Ph.D.
Founder, Chief Executive Officer
Consultant to major financial institutions including AIG from 1999-2005.
In 1987 Tom founded GAT (Global Advanced Technology) and developed cutting edge technology for delivering innovative solutions to 250 major global institutional clients.
Author of more than 80 books and refereed publications.
He received his Bachelor's in Mathematics from the University of Warwick, and his Ph.D. in Mathematics from the University of Pennsylvania.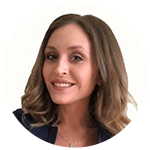 Lindsay Elizondo, CPA, CMA
President
Elizondo was former Executive Director of Business & Finance at Battle Creek Public Schools.
Prior experience included, Homestead Savings Bank as Assistant Vice President of Finance & Accounting, and NPO experience in Fairbanks, AK.
She received a BS in Finance and Accounting from Baker College.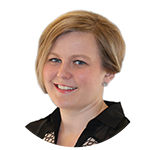 Megan Metheny
Director of Client Services
Metheny previously worked as a Senior Claims Adjuster at Hanover Insurance Company. Previous experience includes working with customers as well as legal counsel regarding policy and litigation matters.
She received a BA in Management from Hope College, and a MBA in Human Resources from Spring Arbor University.
---
---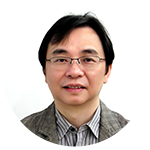 Joey Chen, CFA
Director, Technical Services
Chen was former manager at Multimax Inc, responsible for design financial analysis system.
Work with a 15+ engineering team, where managers have over 20 years experience with THC models.
He received a Bachelor degree from University of Science and Technology of China.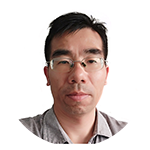 Xiaoming Lai
Senior Developer
He has over 15 years of experience developing derivatives pricing and ALM models, he also focused on the infrastructure design and implementation of the THC system.
He earned Financial Risk Manager (FRM) Certification in 2008. He received a Bachelor degree from University of Science and Technology of China (USTC).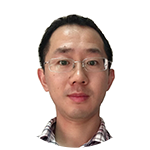 Haisheng Xue
Financial Engineer
Working for Thomas Ho Company for 15 years. His expertise includes security valuation, assets-liabilities management and software system design and implementation.
At THC Xue focuses on the design and implementation of web-based financial solutions.
Earned Financial Risk Manager (FRM) Certification in 2010 and CFA designation in 2014. He received a BS Degree from University of Science and Technology of China (USTC).
---
---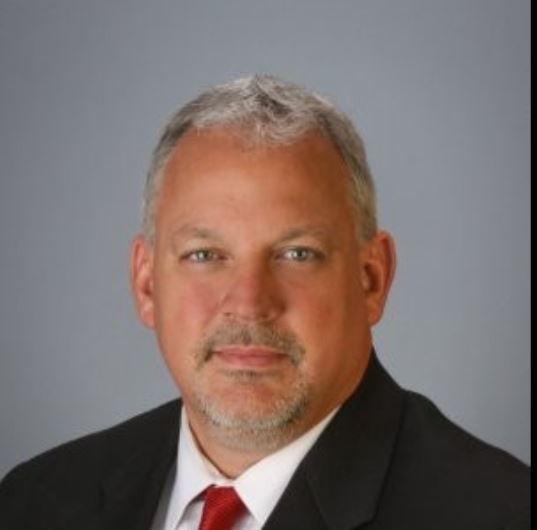 Larry Meding, CFA
Managing Director – Head of Sales
Larry has 25+ years of experience working with financial institutions in a variety of roles. The bulk of his career has been spent as a sell-side balance sheet strategist consulting with regulated institutions (banks, credit unions) to identify opportunities to improve performance and manage risk.
Larry's prior experience includes trading corporate bonds for a regional broker dealer as well as overseeing a $4B+ financial portfolio for a large Midwest Insurance company. In addition, Larry worked in M&A and corporate valuations with a 'Big 4' accounting firm and was involved with whole loan trading and securitization at a large Wall Street broker dealer.
He graduated from Western Michigan University with a BBA in Finance and earned his MBA from Depaul University. He is also a Chartered Financial Analyst and has earned the right to use the CFA designation.

Art Hilliard
Senior Vice President - Sales
Mr. Hilliard has been working in the financial services industry for 41 years. He has background in wholesale banking, asset sales and acquisitions and mortgage lending.
Mr. Hilliard was associated with three start-ups helping with financial projections, investor relations and business development.
He holds an MBA with an emphasis in Finance.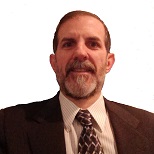 Mark Wainger
Chief Technology Officer
Wainger was previously Director of Application Development for Quantum Computing Inc., where he focused on solving NP-hard optimization problems with quantum computers. He also worked as an independent consultant on many financial services projects, including structuring Collateralized Debt Obligations for a large Dutch bank. He was CTO of LatAm Structured Finance Engineer, LLC., CTO of Ebond.com, and Technical Director for Fixed Income at BARRA. He started working with Tom Ho in 1983, programming the first implementation of the Ho-Lee model, and co-founding Global Advanced Technology with him in 1985. He has degrees from MIT (BS) and NYU (MS).